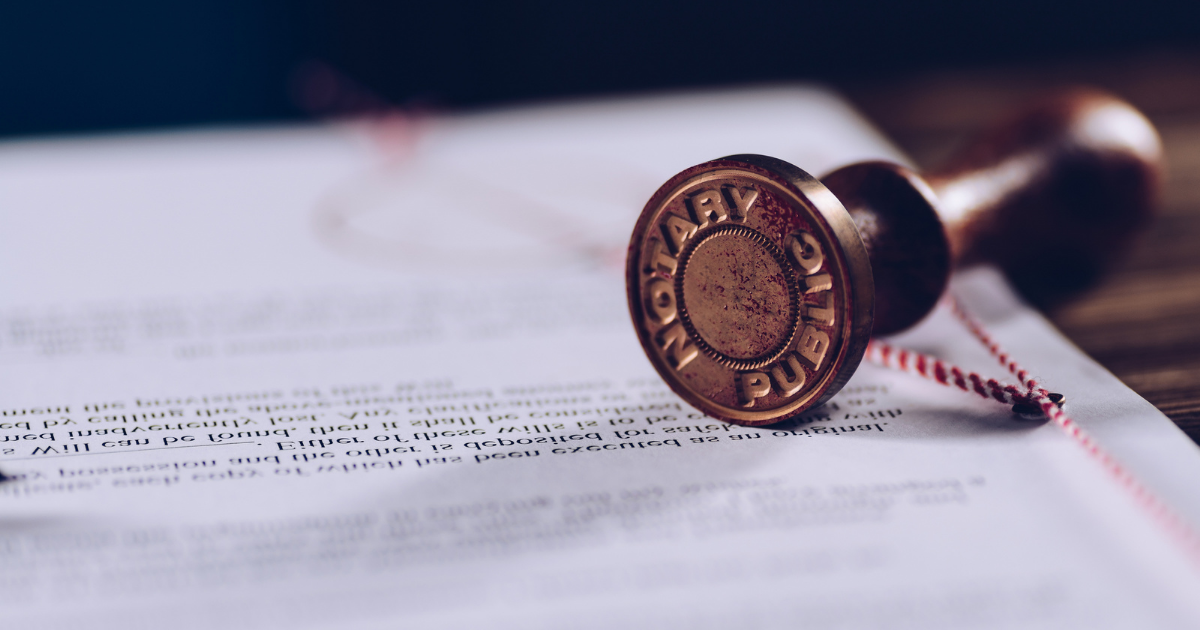 Reliable Notary Services in Atlanta, GA with Irene Consulting Firm
Are you looking for reliable notary services in Atlanta? Look no further. Irene Consulting Firm is your premier choice for all your notary needs in the Metro Atlanta area. Our experienced team offers efficient and convenient mobile notary services, ensuring your documents are notarized accurately and promptly. From I-9 employment verification to power of attorneys, we're here to assist you. When you need a dependable notary in Atlanta, Irene Consulting Firm has you covered.
Mobile Notary Services for Your Convenience
Our commitment to convenience is unwavering. We understand that your time is valuable, and that's why Irene Consulting Firm offers mobile notary services throughout Atlanta, GA. Our team comes to your location, whether it's your office, home, or a preferred meeting place, making the notarization process as seamless and hassle-free as possible.
Completed accurately and in accordance with legal requirements, helping businesses maintain the necessary documentation for their employees.
Guiding You through the Process
Navigating the legal landscape can be intimidating, especially when it comes to documentation that requires notarization. Irene Consulting Firm doesn't just provide notary services; we guide you through the process. Our experienced team is here to answer your questions, clarify any doubts, and provide insights into the documents you're handling.
Serving Individuals and Businesses Alike
Our notary public services extend to both individuals and businesses in Atlanta. Whether you're an individual needing personal documents notarized or a business requiring compliance with legal regulations, Irene Consulting Firm is here to assist you. Our expertise encompasses a broad spectrum of documentation needs, ensuring that you can rely on us regardless of the complexity of the situation.
Experience the Excellence of Irene Consulting Firm
Choosing a notary public is a decision that carries legal implications. With Irene Consulting Firm, you're choosing experience, dedication, and excellence. Our commitment to accuracy, convenience, and personalized service sets us apart as the go-to choice for notary services in Atlanta, GA. Whether you're an individual, a business, or a legal entity, Irene Consulting Firm is here to provide you with comprehensive notary solutions that you can rely on.
Why is Notary Important
Notaries play a critical role in the legal industry as they are entrusted with the responsibility of being impartial witnesses during the signing of important documents. They are appointed and commissioned as public officers by state governments, and their integrity is highly valued in their role. Notaries are involved in the notarization of various legal documents, such as legal depositions, wills, trusts, affidavits, and powers of attorney.
One of the primary reasons why notarizations are important is because they add an extra layer of authenticity and credibility to legal documents. When a document is notarized, it indicates that the signatures on the document have been verified by a neutral third party, the notary in Atlanta, who has confirmed the identity of the signers and ensured that they are signing the document willingly and knowingly. This helps prevent fraud and forgery and adds credibility to the document in legal proceedings.
Notary bookkeeping also serves as a means of protecting the parties involved in a legal transaction. Notaries are trained to verify the identity and capacity of the signers, which helps protect vulnerable individuals, such as the elderly or those with diminished mental capacity, from being coerced or manipulated into signing legal documents against their will. Notaries also ensure that the signers are aware of the contents of the document they are signing, which helps prevent misunderstandings and disputes later on.