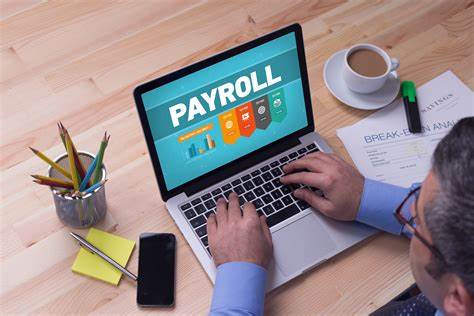 Payroll Services Atlanta Ga
As a small business owner, you know the importance of efficient and effective operations from the start. One crucial aspect of managing your business is ensuring that your employees are paid accurately and on time. This process, known as payroll, can be complex and time-consuming, involving various intricate elements such as benefit deductions, new hires, terminations, and compliance with federal and state regulations.
Here, we will discuss the benefits of using Atlanta payroll companies for your small business, including time-saving, staying in control, and reducing costs.
Save Money on Business Costs
Time-Saving
Managing payroll internally can be a demanding task that consumes valuable time and resources. Your HR department may spend hours on manual data entry, researching regulations, and double-checking data, which could be better utilized for more strategic and productive tasks. By outsourcing your payroll to a managed payroll services in Atlanta provider, you can free up your HR experts to focus on important strategic initiatives and customer demands.
This time-saving benefit allows your business to operate more efficiently and effectively, optimizing your workforce and achieving your business objectives at the lowest cost possible.
Stay in Control
Outsourcing may raise concerns about losing control and ownership of critical business functions. However, with managed Atlanta payroll services, you can retain control and specify the level of involvement of the service provider.
You can choose which tasks to outsource and which ones to keep performing in-house, giving you the flexibility and scalability to adapt to your business needs. Working with a reputable provider of managed services ensures that the tasks are completed as per your expectations, without you having to spend excessive time and effort.
Reduce Costs
Cost reduction is a crucial goal for any small business owner. Managed payroll services offer the flexibility to transform your fixed overhead costs into a variable cost structure. This means that as your business expands or shrinks, your payroll companies in Atlanta's expenditures can change accordingly.
During economic recessions or when the workload does not justify a full-time payroll clerk, you do not have to continue paying a significant salary and other company expenses. Additionally, you can avoid costs associated with equipment, payroll software, training, and office supplies required for processing and printing checks.
This cost reduction benefit allows you to optimize your payroll expenses and improve your bottom line.
Conclusion
In conclusion, outsourcing your payroll to a managed payroll services in Atlanta provider can offer numerous benefits for your small business. It saves time by allowing your HR department to focus on strategic tasks, helps you retain control over the process, and provides cost reduction flexibility.
By leveraging the expertise and resources of reputable payroll companies in Atlanta GA service providers like Irene Consulting firm, you can streamline your payroll processes and improve the overall efficiency of your business operations.